International Maritime Organization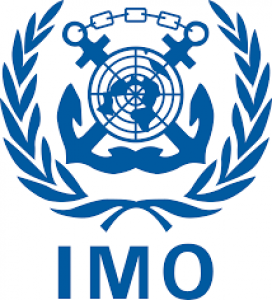 The International Maritime Organization (IMO) is responsible for maintaining and updating the International Maritime Dangerous Goods Code (IMDG Code) which governs the vast majority of maritime hazardous materials shipments. The IMDG Code is intended to provide for the safe transportation of hazardous materials by vessel, protect crew members and to prevent marine pollution. The Code is based on the UN Model Regulations, but also includes additional requirements applicable to the maritime transport of hazardous materials (e.g., requirements for marine pollutants, freight container loading procedures, stowage and segregation, and other requirements applicable to shipboard safety and preservation of the marine environment) that are not covered by the UN Model Regulations.
The IMDG Code is maintained and updated by IMO's CCC (Carriage of Cargoes and Containers) Sub-Committee. Implementation of the Code is mandatory in conjunction with governments' obligations under the International Convention for the Safety of Life at Sea (SOLAS) and the International Convention for the Prevention of Pollution from Ships (MARPOL) . The U.S. is signatory to these two conventions. Today, at least 150 countries, whose combined merchant fleets account for more than 98% of the world's gross tonnage, use the IMDG Code as a basis for regulating sea transport of hazardous materials. The U.S. Hazardous Materials Regulations (HMR) authorizes the use of the IMDG Code as a means of compliance with the HMR when at least one segment of transport involves sea transport.
The IMDG Code is updated every two years. The revision currently in effect is Amendment 40, which became effective on January 1, 2022. Amendment 40 is currently available from IMO or commercial sources.
The IMDG Code has been recommended to Governments for adoption or for use as the basis for national regulations to promote harmonization of regulations concerning the maritime transport of dangerous goods.
The IMO Editorial and Technical (E&T) Group is a subsidiary of the CCC Sub-Committee. Participation in the E&T Group is open to maritime dangerous goods experts, which are drawn from IMO Member States and from interested intergovernmental and non-governmental organization in consultative status.
The E&T Group is tasked with the review of all technical and editorial issues related to draft texts for new or amended provisions proposed by IMO Member States for inclusion in the International Maritime Dangerous Goods (IMDG) Code and the International Maritime Solid Bulk Cargoes (IMSBC) Code.
The E&T Group meets twice each year and alternates its expertise every other year: one year it prepares updated or amended provision on the IMDG Code, while the following year it does the same for the IMSBC Code.
In regard to updating the IMDG Code, the E&T Group harmonizes any new or amended provisions with the latest revision to the UN Recommendation on the Transport of Dangerous Goods, but without compromising any special safety requirements related to the unique characteristics of sea transport.
For more information on IMO CCC Sub-Committee or E&T Group, please visit the United States Coast Guard and the IMO CCC information sites:
Publications
IMDG Code through IMO Publications: International Maritime Organization (IMO) - International Maritime Dangerous Goods Code
IMO Publishing
TEL: 44 (0)20 7735 7611
EMAIL: sales@imo.org
Last updated: Monday, March 13, 2023