Associate Administrator for Planning and Analytics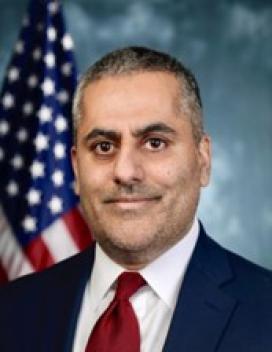 Anil "Neil" Chaudhry
Anil Chaudhry has over 20 years of progressive leadership experience in strategic planning, resource allocation, business operations, technology modernization, and federal program management in the defense, intelligence, and national security sectors.
Mr. Chaudhry is currently serving as the Associate Administrator for the Office of Planning and Analytics (AA OPA) at the Pipeline and Hazardous Materials Safety Administration (PHMSA). Mr. Chaudhry joined PHMSA as a career member of the Senior Executive Service after serving as a Fellow in the White House Leadership Development Program at the Office of the National Cyber Director in the Executive Office of the President.
Prior to his assignment at the White House, Mr. Chaudhry was the Director for Federal AI Implementations at the Federal AI Center of Excellence within the Technology Transformation Services (TTS) at the General Services Administration (GSA). In this role Mr. Chaudhry advised multiple federal Departments, Agencies, and entities on establishing mature data governance and management practices, developing innovative approaches for leveraging data as a strategic asset, and laying the foundation for advancing data discovery, access, and use through artificial intelligence, machine learning, and other emerging technologies. Mr. Chaudhry also served in critical leadership positions within US Customs and Border Protection, and as a Presidential Management Fellow at the Defense Business Transformation Agency. Prior to joining federal service, Mr. Chaudhry served as an enlisted soldier in the U.S. Army Chemical Corps and a commissioned officer in the U.S. Army Transportation Corps.
Mr. Chaudhry holds a J.D. in Labor Law, a M.S. in National Security Strategy, a M.S. in Management Information Systems, and a B.S. in Architectural Engineering. Mr. Chaudhry is a certified Project Management Professional and a Lean Six Sigma Black Belt Practitioner.
Mr. Chaudhry volunteers his time with non-profits that provide career opportunities to under-represented populations in technical fields such as robotics and data analytics. Mr. Chaudhry also serves as a mentor in various veteran focused organizations and causes. Mr. Chaudhry is an avid hiker, woodworker, and reader. Mr. Chaudhry is married and has three children in college, high school, and middle school.
Last updated: Monday, July 24, 2023